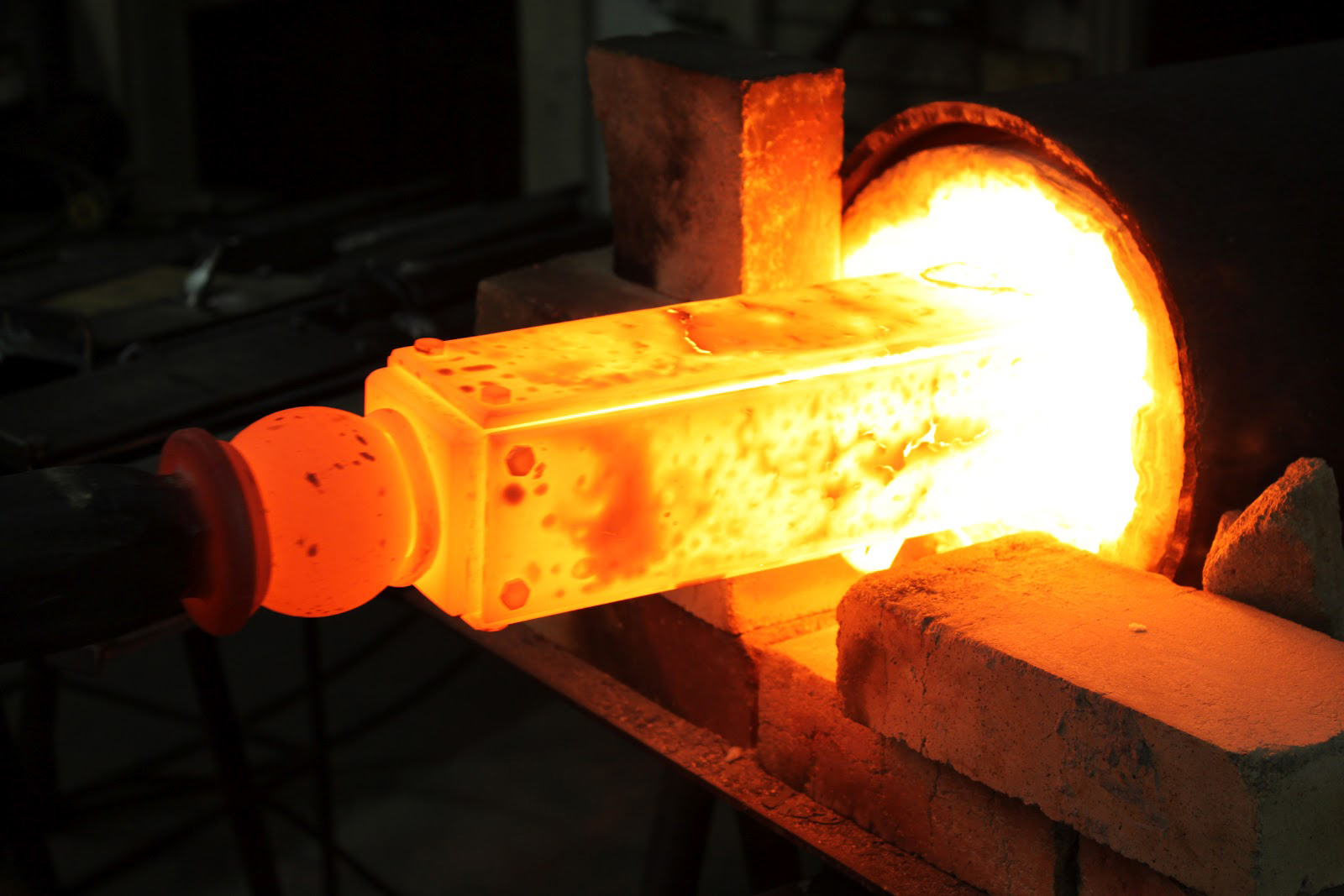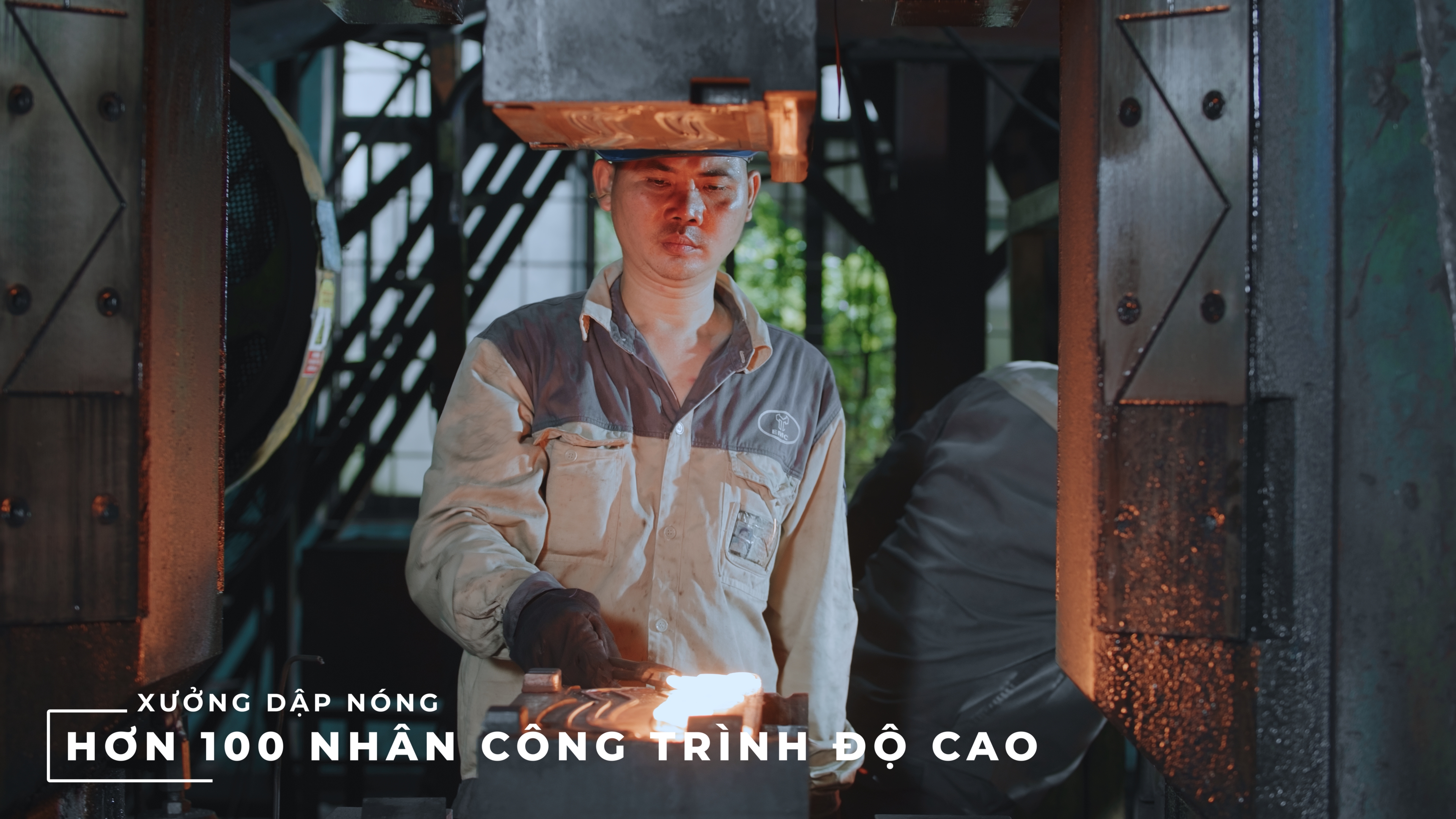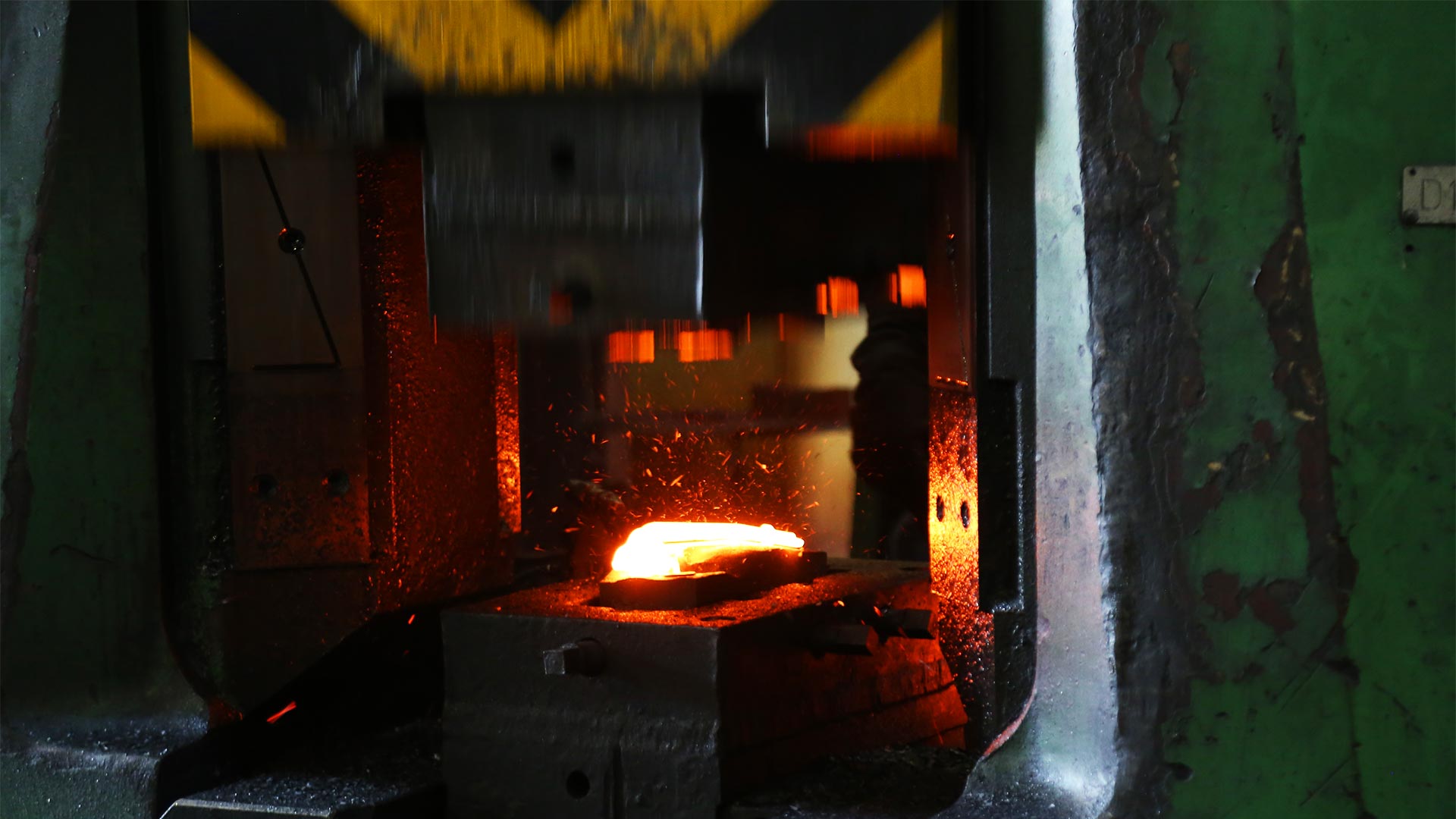 HOT FORGING
The Hot Stamping Workshop is equipped with many modern machinery and equipment such as:
- System of 11 billet furnaces
- 3 400 ton hot stamping machines
- 5 600-650 ton hot stamping machines
- 2 1000 ton hot stamping machines
- 1 Hammer 63KJ - 1600 tons
- 1 crack scanner

With 11 production lines and a team of more than 100 professionally trained workers at level 3/4, proficient in hot stamping technologies such as Open Stamping, Semi-closed Stamping and Closed Stamping, the Hot Stamping Workshop has production capacity. up to 20,000 products/1 shift, 40,000 products of all kinds/day, products with the largest blank diameter of Ø80 and blank weight from 30g up to 10.5kg. Use 60% carbon steel and 40% alloy steel. In addition, we have also proficiently used hot stamping materials such as: S20C, SS400, S35C, S45C, S50C, S55C,...

With support from modern machines in the Hot Stamping Workshop, we can create precise blanks for stamping products such as:
- Motorcycle fork shoulder
- Need to start
- Brake calipers
- Wrench
- Wrench to remove the wheel.
The precision and quality of these workpieces meet high technical requirements and ensure stable operation and efficiency of the final products delivered to customers.