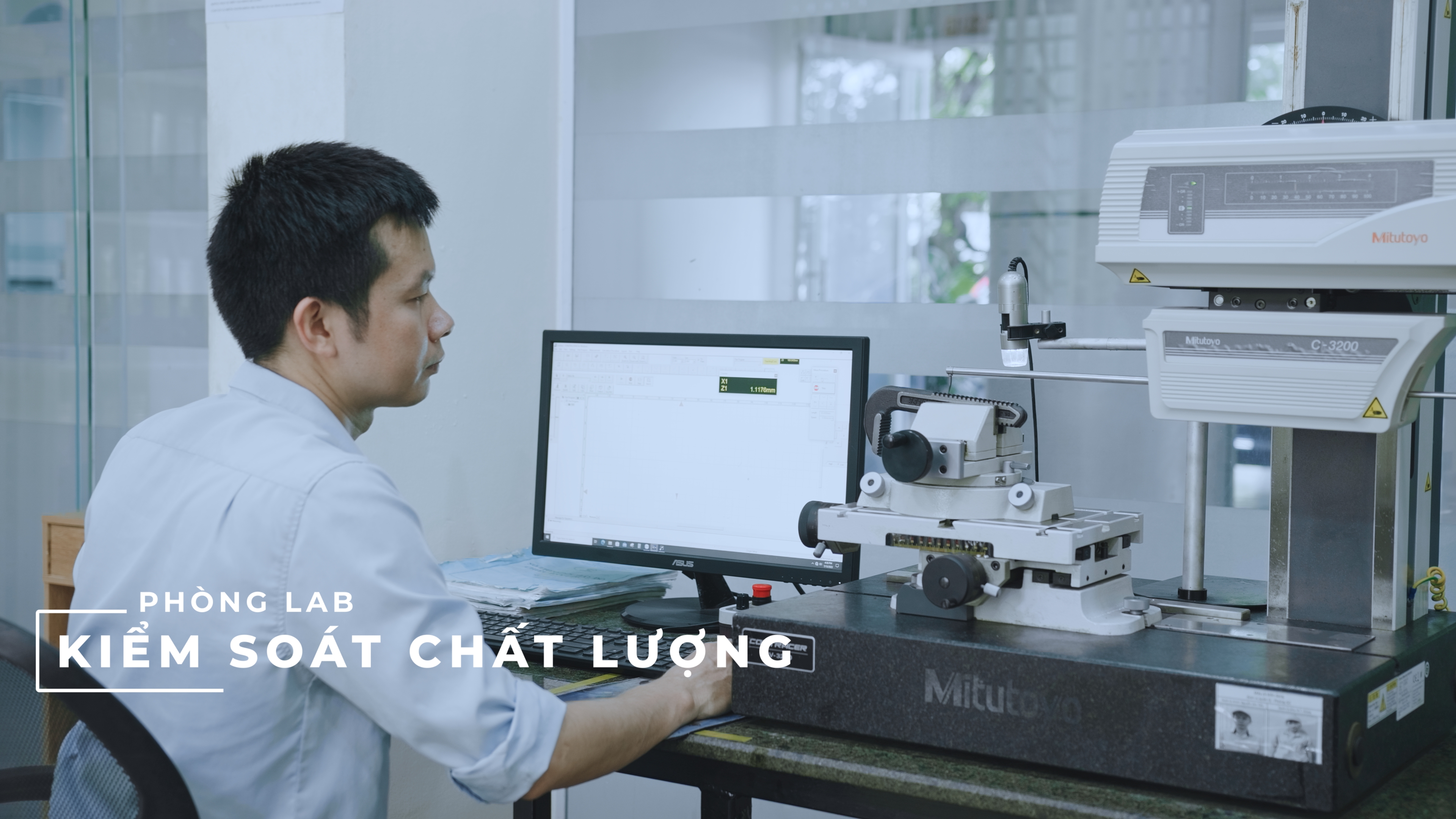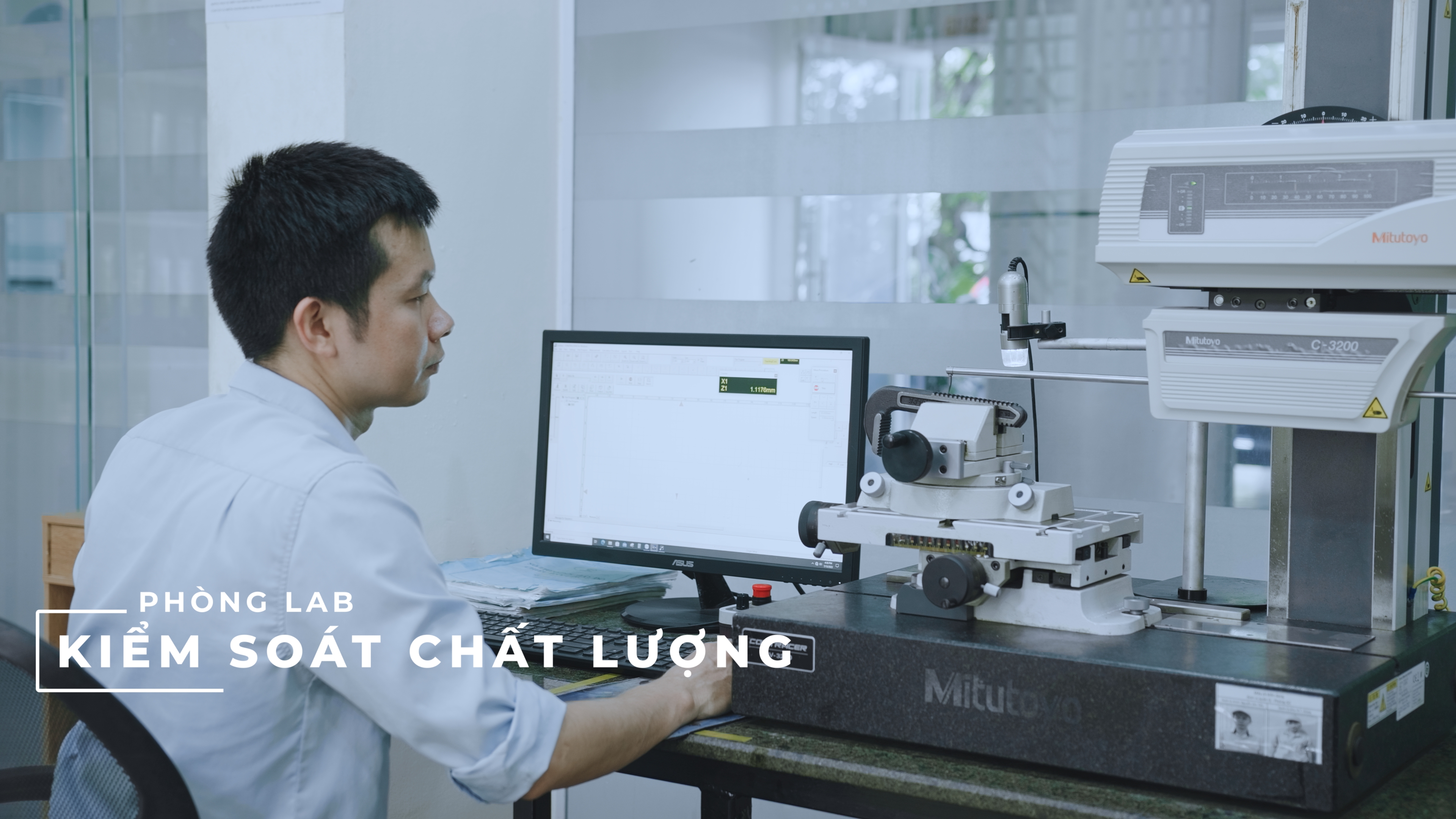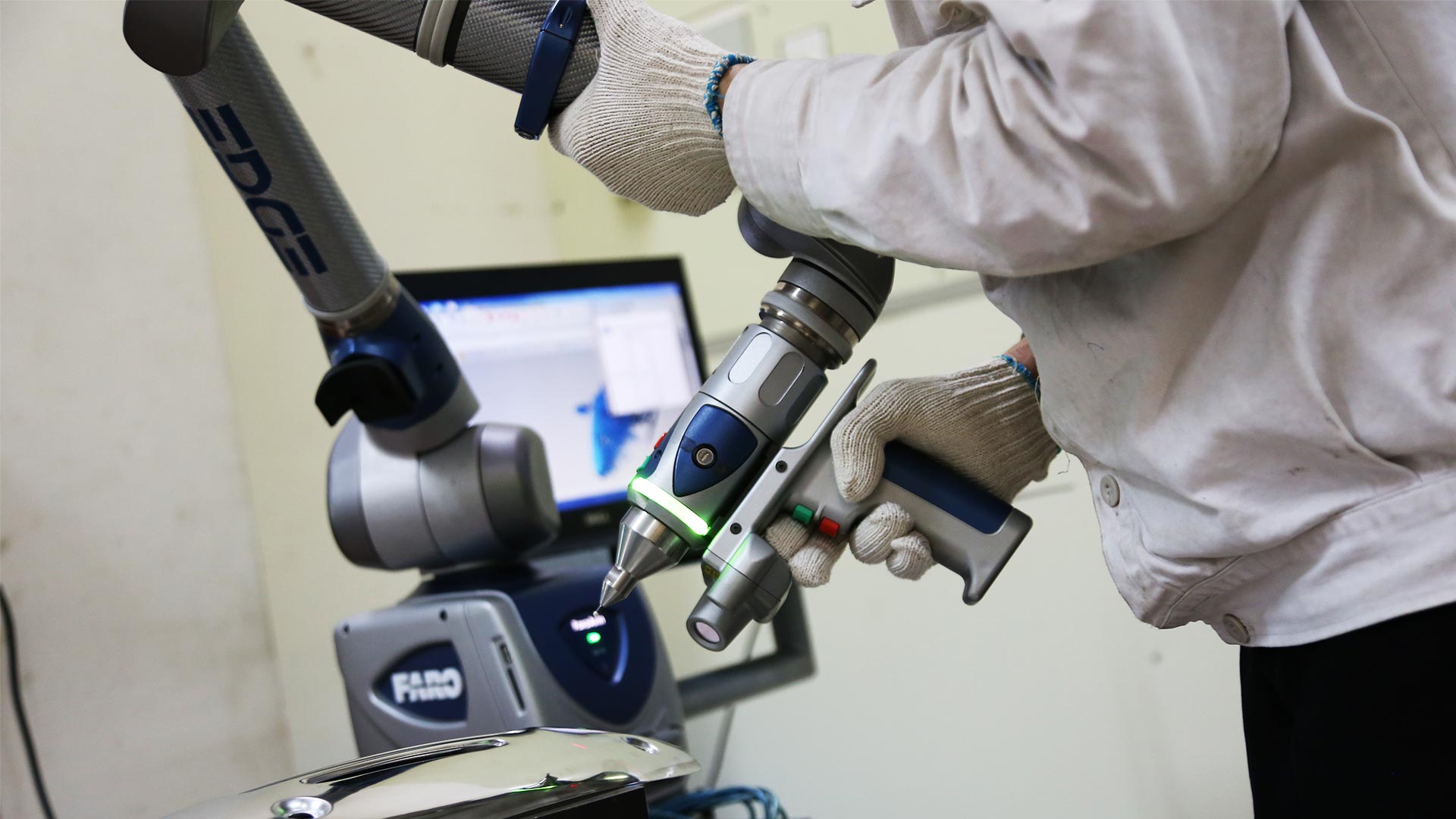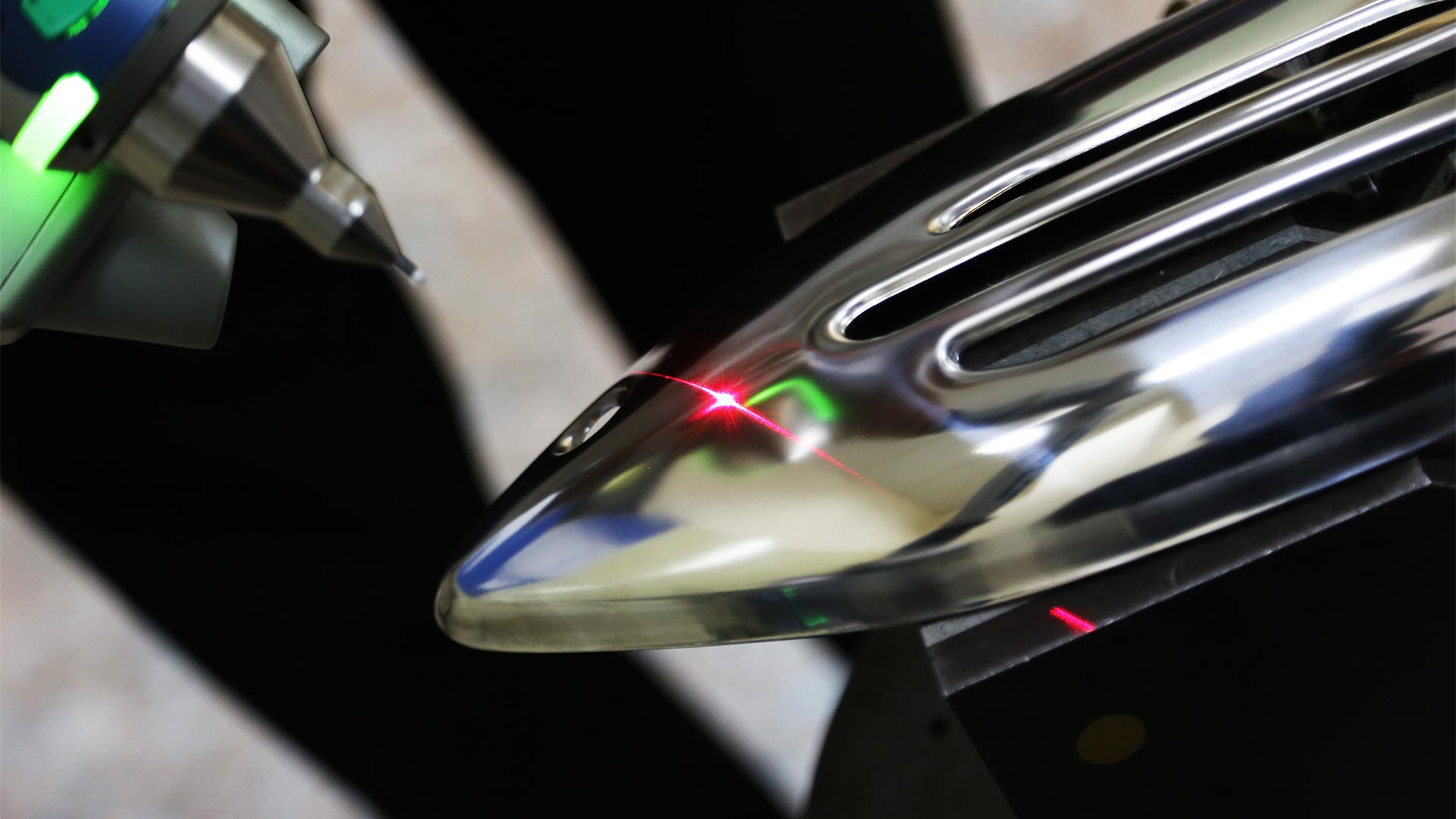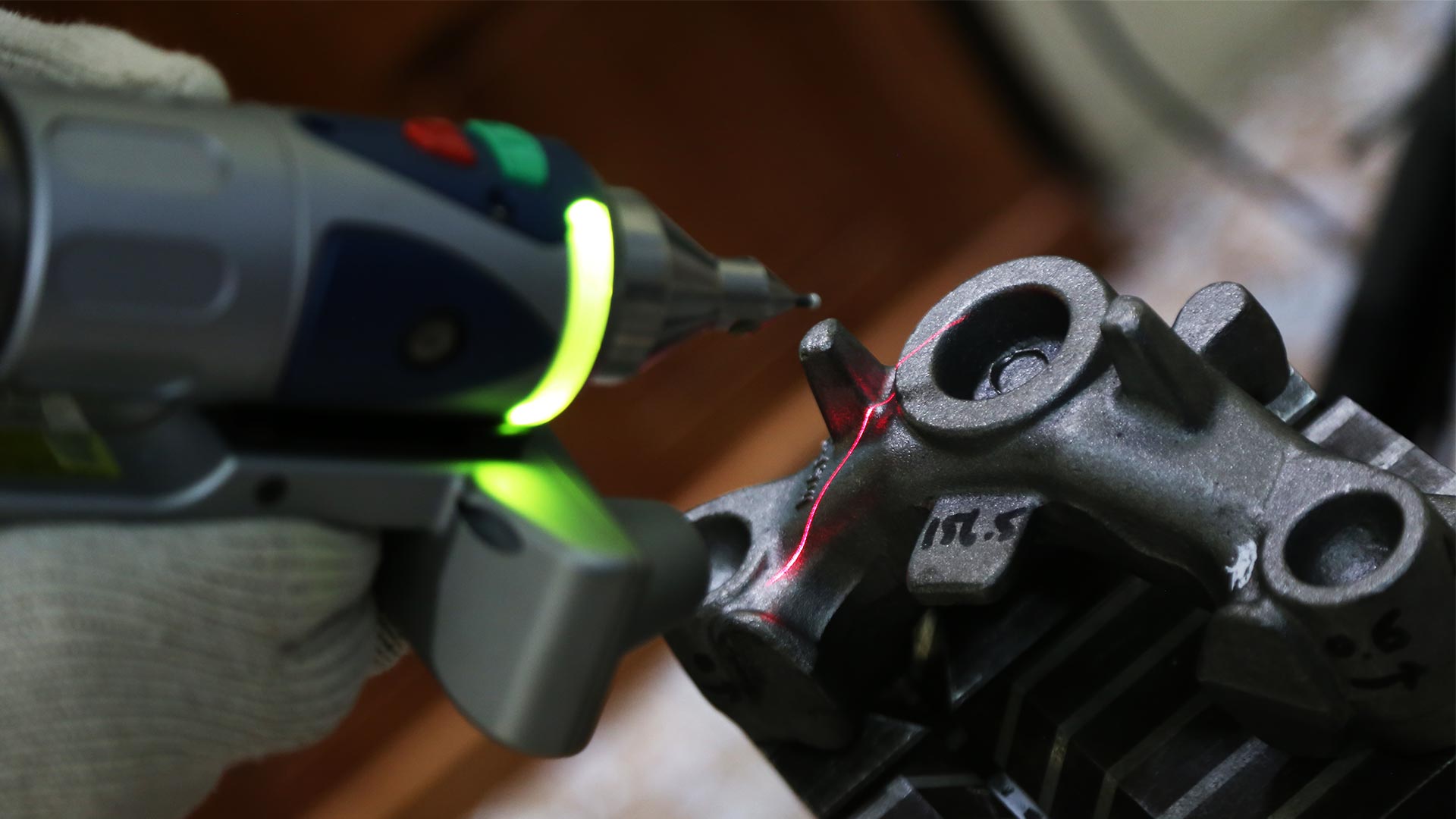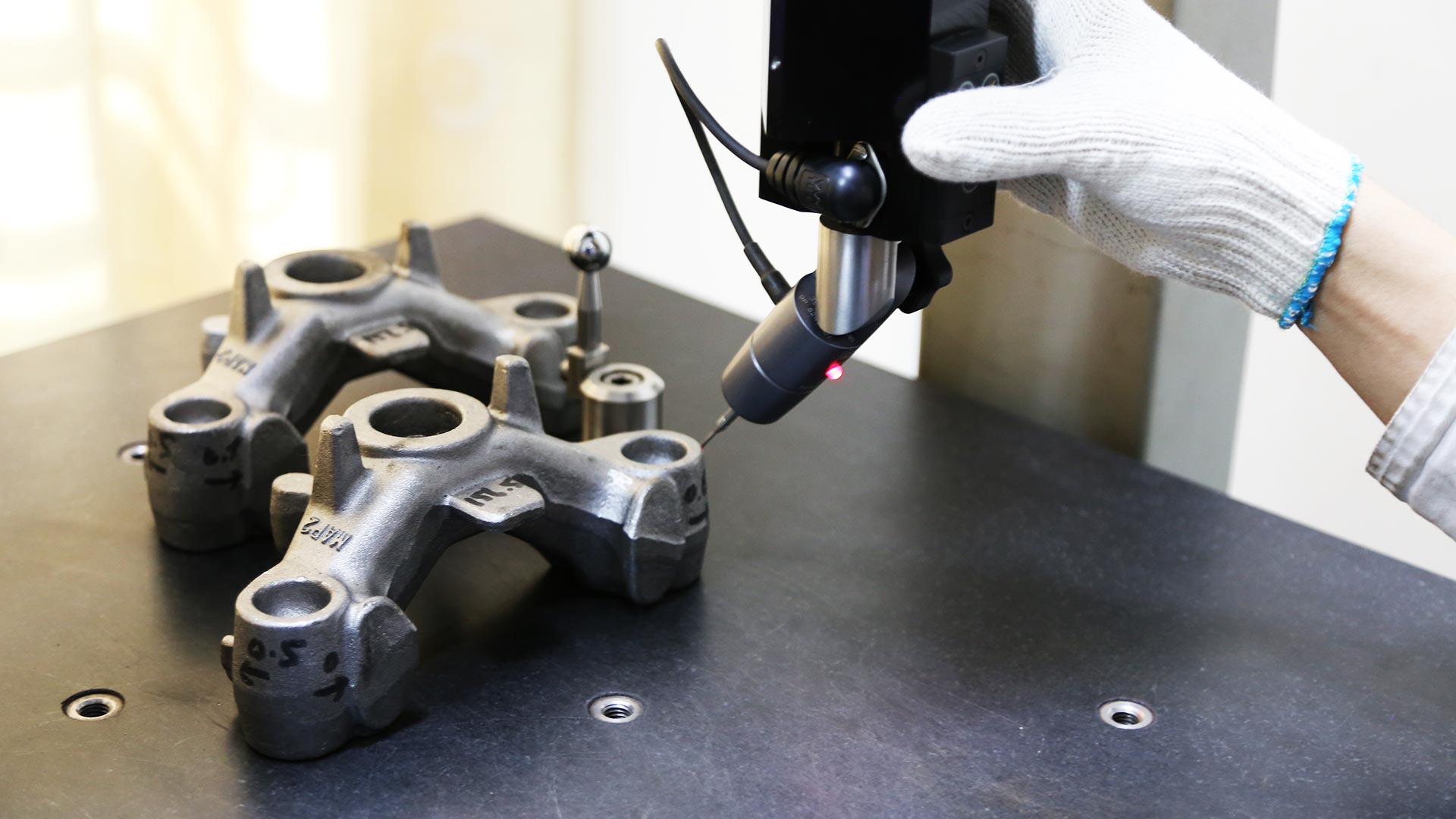 QUALITY ASSURANCE
Quality Control Department is the No. 1 important department at Mechanical Tools Export Joint Stock Company. To ensure that the products delivered to partners and customers are of the best quality, meeting international certification standards such as IATF, ISO 9001:2015, CE,... all details and products of EMTC must go through a strict quality control process, through a series of equipment and measuring tools with almost absolute accuracy:
- 2 ARM Faro gauges: use 3D profile scanning; Measure shape parameters: straightness, flatness, roundness, ovality, taper, cylindricalness, bulge, constriction,... ; Parameters about relative position of surfaces: concentricity, runout, parallelism, perpendicularity,... with accuracy up to 0.05 mm
- 3 HRC hardness testers: Used to test the hardness of iron materials with an accuracy of ±1HRC
- 2 Mitutoyo roughness meters: Used to measure surface roughness on metal substrates with accuracy up to 0.02 µm
- 2 universal compression and tensioning machines
- 2 paint thickness gauges
- Paint color meter
- Paint adhesion meter
- Mitutoyo profile cutting machine
- CR-Ni coating thickness gauge
- Optical measuring machine
- Plumbing pliers torque tester
- Surface salt concentration tester.
With a team of capable staff and high professional qualifications, the QC Department always ensures to perform the following tasks well:
- Inspection and Testing: carry out inspection and testing procedures to ensure accuracy and output quality of products in accordance with international quality standards.
- Data Management: collect, store and analyze quality-related data to monitor performance and propose solutions to improve quality.
- Employee Training and Supervision: Ensure all staff and technicians are fully and regularly trained, continuously improving their ability to monitor production processes to ensure compliance with quality standards. - Process Control: This includes ensuring that the manufacturing process is designed and maintained so that the product consistently achieves the desired quality.
- Troubleshooting and Continuous Improvement: The quality control department must be able to identify and resolve quality problems, as well as engage in a continuous improvement process to enhance EMTC's product quality
- Creativity and Research: At EMTC, the quality control department always strives to research and develop new products, offering solutions to improve existing products.